19 April 2018
The InFiNe.lu SMEs finance seminar will focus on the investors' perspective.
Participants will have the opportunity to learn more about the world of SME financing and to discuss the following topics:
Why SME financing at all?
What do partner banks usually expect? How to promote SME financing?
What are the new SME financial products?
Identifying the risks associated with SME financing
New trends in SME financing. How to find niches and maximize the contribution?
The trainer will be Mr Eugen Doce, Head of SME and Housing Finance Competence Centres, Frankfurt School of Finance and Management. 
Dr Jean-Philippe Stijns, Senior Economist, EIB will present a focus on African banking groups – recent trends and strategic issues for SME lending and access to finance.
For the agenda and the speakers' biographies click here
Participation is free of charge for InFiNe.lu members
Participation fee is EUR 60 for non members
The seminar is organised with the support of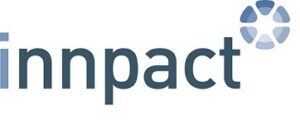 The participants are informed that they are likely to appear on photos taken at the event. These may be used in print or digital media published by InFiNe.lu