An interview with Anne Contreras & Aurélien Hollard, Of Counsels, Arendt & Medernach
Anne Contreras is Of Counsel with Arendt and Medernach, where she has developed a legal advisory activity exclusively dedicated to microfinance, impact investing and social entrepreneurship since 2011. A lawyer of the Luxembourg Bar, Anne joined Arendt & Medernach in 1998 after studying law at the Sorbonne.
After studying law in France and Germany, Aurélien Hollard joined the banking and finance department of Arendt & Medernach in 2010. In 2014, he joined Anne Contreras's team. Aurélien is a lawyer of the Paris and Luxembourg Bars.
How did you decide to specialise in impact finance and to start to work together?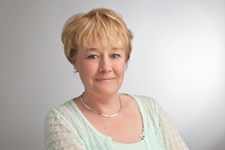 Anne Contreras (AC): In 2011, I decided to dedicate myself to the microfinance, inclusive finance and impact investment sector in general out of personal interest and because I believe in the social mission of these sectors. As a fund specialist within the law firm, I wished to foster the development of Luxembourg investment vehicles placing social performance at the forefront of their strategy.
Aurélien Hollard (AH): By joining Anne's team, I wished to collaborate on social impact projects with a st
rong human dimension that contribute to a positive change in the world. I wished to make my legal experience, initially focussed on securitisation and financial transactions, available to this sector.
Could you describe the work you are doing as Of Counsels in the field of impact finance?
AC: We mainly assist specialised impact managers or other promoters in the structuring of Luxembourg investment vehicles. We also assist these funds with their day-to-day legal matters (obtaining and implementing the necessary regulatory licenses, assistance in corporate governance and all other transactional operations relating to their investments).
We are also contributing to the sector through our active participation in various initiatives in the microfinance and impact investment sector in Luxembourg and in Europe. We are in particular involved in the European Microfinance Platform, in the Luxembourg initiative on Climate Finance and the setting-up of the Luxembourg Climate Finance Accelerator, as well as in the European Social Enterprise Law Association (ESELA). Moreover, we are members of InFiNe.lu, of the ALFI impact investing group, of European Impact Investing Luxembourg (EIIL) and of the European Venture Philanthropy Association (EVPA).
What is your key interest in inclusive finance?
AC: I am very much interested in and curious about the evolution of inclusive finance in the coming years. For instance, the emergence of thematic financing such as healthcare, housing, education, or the financing of SMEs beside micro-entrepreneurs is a great open field for innovation and creativity, which we look forward to supporting with our legal competences.
AH: Inclusive finance and impact finance are perfect illustrations of the use that can be made of financing for a noble purpose. The question is how to create a product that is attractive to the investor, but which also responds to a social challenge with global implications. Financing must be above all a tool, a lever to be put to good use to support projects with positive impacts.
For you, what are the next challenges for impact and inclusive finance in Luxembourg?
AH: From a Luxembourg perspective, which focusses on the financing side, one of the main challenges in our view is to open the structures of impact investment to retail investors and generally to make those products that have a positive impact on the world accessible on a much wider basis. For example, it is a question of establishing the link between the initiator who has developed the investment structure and "mainstreaming" asset managers who are not necessarily familiar with the impact investing sector, or to help these initiators to gain access to participatory financing.
AC: Another challenge certainly lies in building bridges between the philanthropic world and the financial sector and fostering their work hand in hand towards more or better financial inclusion. This need for accrued cooperation is not new but remains topical and crucial for the sector.
©Arendt & Medernach