An interview with Sandrine Chabrerie, Director of European Affairs, and Claire de Boursetty, Legal Policy Advisor, ACA
1.Could you tell us more about your background?  What are your current responsibilities within ACA?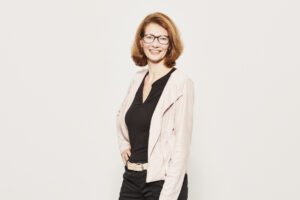 Sandrine Chabrerie (SC):  I studied law and have spent entire career in the insurance sector. I have been at ACA for three years. Before that, I worked for Axa Luxembourg for 17 years. After completing my studies in France, I found work in Luxembourg and rose through the ranks at Axa working in various departments.  I went from the legal department, to product creation before being named head of customer service.  I joined ACA in 2015. Today, ACA gathers 120 members in total. I oversee three commissions there: the reinsurance commission, the international life commission and the international non-life commission. One of my colleagues manages the 4th commission that covers the local Luxembourg insurance market.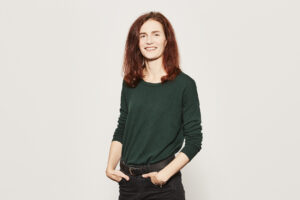 Claire de Boursetty (CdB): I have studied business administration and am a lawyer by training. After working for law firms, I joined ACA in 2015 as a legal advisor. I work with Sandrine within various working groups and commissions. Our team is relatively small, we therefore all need to "multitask" to a certain extent. Our main role is to closely monitor changes to European and local insurance regulations, keep our members informed and develop lobbying actions where relevant.
SC: We also coordinate working groups that may lead to the drafting of new sector laws. In addition, we play an advocacy role and serve as a monitoring centre of the insurance sector.
2.Could you describe how ACA is involved in inclusive finance?
CdB: ACA closely monitors the issue of responsible finance as a whole. The European Union is currently preparing a set of new regulations to help develop sustainable finance. We are actually expecting the first regulation directly impacting insurers in the coming weeks: it will oblige insurers to ask and take into consideration the ESG preferences of their clients when selling savings products.
SC: Regarding the inclusive finance sector more specifically, ACA is involved in a financial education project led by Luxembourg's Ministries of finance and education. ACA has identified this as an important issue.
CdB: ACA also keeps abreast of current inclusive finance events and informs its members about the issue. Our association has taken part in various events that addressed inclusive finance, including Microinsurance Network conferences.
3.What are your key interest in inclusive finance?
SC: I am particularly interested in financial education. It is important that children are taught the notions of saving and money management.
CdB: I am interested in the link between inclusive finance and technology. I think that developed countries have a lot to learn from the technological tools used in developing countries.
4.What are the biggest challenges for inclusive finance and how Luxembourg and InFiNe.lu can contribute to it?
SC: New regulations related to inclusive and sustainable finance in the insurance sector are being implemented. The sector is also affected by developments in digital technology and needs to integrate these. We need to raise awareness about these topics.
CdB: Our goal is to inform as many people as possible, especially decision makers, about what inclusive and responsible finance is and what it can bring to the insurance industry.
Copyright pictures: ACA